Concrete & Paver Work in Baltimore County, MD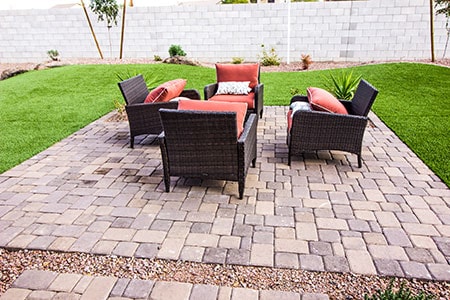 A home's exterior speaks volumes, and nothing conveys strength, elegance, and durability like expertly laid concrete and pavers. At Orellana Construction, LLC, located in the heart of Rosedale, MD, we specialize in providing top-tier concrete and paver services to Baltimore County and surrounding areas.
Understanding the Art of Concrete & Paver Installation
Concrete Work: A versatile material, concrete is fundamental for driveways, sidewalks, and patios. Its adaptability means it can be stamped, dyed, or textured to achieve various aesthetics from modern to rustic.
Paver Work: Pavers offer a touch of sophistication, available in numerous styles, shapes, and colors. They're perfect for patios, walkways, and driveways, ensuring a design that complements any home.
Why Orellana Construction, LLC Stands Out
Precision: Our concrete and paver installations are meticulously crafted, ensuring each project stands the test of time.
Material Excellence: We use only the highest quality materials, ensuring durability and beauty.
Skilled Craftsmen: Our team is trained in the latest techniques, ensuring a flawless finish every time.
Our Concrete & Paver Services
Driveway Installations: Add value and curb appeal with a professionally installed concrete or paver driveway.
Walkways and Paths: Create beautiful pathways that are both functional and aesthetically pleasing.
Stamped Concrete: Add depth and character with stamped concrete designs that can mimic stone, brick, and other natural materials.
Patio Designs: Whether concrete or pavers, we can craft a patio space that's perfect for relaxation or entertaining.
Serving Baltimore County with Pride
From Rosedale to every corner of Baltimore County, our concrete and paver work is renowned for its quality and aesthetics. Trust in our local expertise to deliver results that transform your outdoor spaces.
Get Started Today
For a solid foundation in aesthetics and function, Orellana Construction, LLC is your trusted partner. Contact us today for all your concrete and paver needs.