Baltimore County, MD Patio Contractor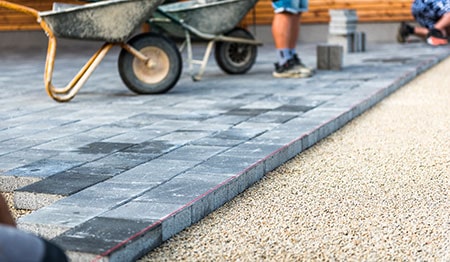 At Orellana Construction, LLC, we pride ourselves on transforming backyards into beautiful outdoor living spaces. Situated in the heart of Rosedale, MD, we've been serving Baltimore County and its surrounding areas with unmatched patio construction and design services.
Why add a Patio to Your Home?
Increased Home Value: A well-designed patio can enhance the aesthetic appeal of your home, increasing its market value.
Extended Living Space: Patios offer additional space for relaxation, dining, or entertaining guests.
Customization: Whether you envision a classic brick layout or a modern stamped concrete design, there's a patio style for every taste.
Why Choose Orellana Construction, LLC for Your Patio Needs?
Local Expertise: Being local to Rosedale, MD, we understand the unique needs and preferences of Baltimore County residents.
Diverse Portfolio: From simple concrete patios to intricate hardscape designs, our projects reflect our commitment to quality and creativity.
Trusted Professionals: Our team is dedicated, experienced, and always ready to bring your patio vision to life.
Our Patio Services
Custom Patio Design: We collaborate with homeowners to craft unique patio designs tailored to their preferences and the architecture of their homes.
Concrete & Hardscape Work: Our expertise extends to various materials, ensuring durability and aesthetic appeal.
Patio Remodeling: Looking to upgrade or redesign your existing patio? We've got you covered.
Patio Construction in Baltimore County and Beyond
While our roots are in Rosedale, our reputation extends throughout Baltimore County and its neighboring regions. We're proud of the trust that local homeowners have placed in us, and we strive to exceed their expectations with each project.
Contact Us
Ready to embark on your patio journey? Get in touch with Orellana Construction, LLC today and let's make your dream patio a reality.