Master Deck Builders & Repair Services in Rosedale, MD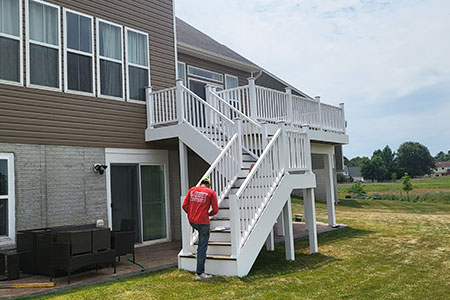 Elevate Your Outdoor Experience with a new Deck from Orellana Construction
A deck is more than just an extension of your home – it's a place where memories are made, sunrises are watched, and relaxation is paramount. Nestled in Rosedale, MD, Orellana Construction, LLC specializes in crafting and maintaining decks that stand as symbols of quality and beauty across Baltimore County.
Deck Construction: Building Dreams, Plank by Plank
Every homeowner has a unique vision for their ideal deck. Whether it's a multi-tiered entertainment space or a cozy nook overlooking a garden, our team ensures your dream deck comes to fruition.
Deck Repair: Restoring Beauty & Functionality
Decks, over time, face wear and tear from the elements and usage. Our expert team not only identifies potential issues but also implements solutions that ensure longevity and safety.
Why Entrust Orellana Construction with Your Deck?
Dedicated Craftsmanship: Every deck we construct or repair is testament to our commitment to quality.
Custom Solutions: We recognize the uniqueness of each home and offer tailored deck solutions to match.
Materials of Choice: From classic wood varieties to modern composite materials, we work with an array of high-quality options to fit your style and budget.
Our Comprehensive Deck Services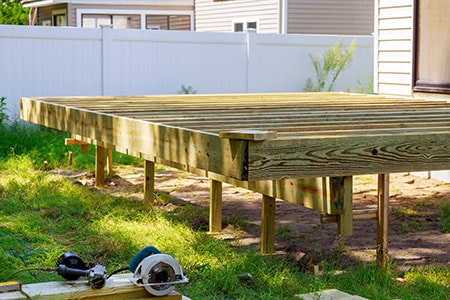 Deck Design & Construction: Collaborate with our team to design and construct a deck that aligns with your vision and home architecture.
Deck Repair: From replacing damaged planks to reinforcing structures, we ensure your deck remains safe and visually appealing.
Deck Staining & Sealing: Protect your deck from the elements and enhance its natural beauty with our professional staining and sealing services.
Serving the Heart of Baltimore County
From the neighborhoods of Rosedale to the broader expanses of Baltimore County, our decks grace homes with a blend of aesthetics and functionality. Our local expertise, combined with a genuine passion for what we do, sets us apart.
Transform Your Outdoor Space
Are you envisioning summer barbecues on a new deck? Or seeking to restore the former glory of an existing one? With Orellana Construction, LLC, your deck aspirations are in skilled hands. Contact us today for a consultation.