Masonry Contractor in Rosedale, MD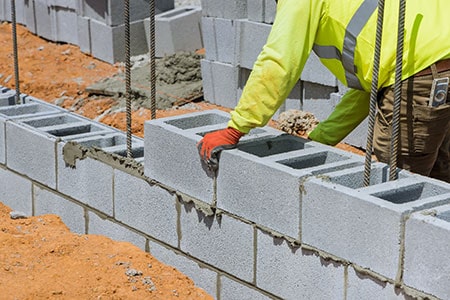 Bringing design to life with stone and brick, Orellana Construction, LLC stands as Rosedale's premier masonry contractor. We provide unparalleled craftsmanship, commitment, and expertise, setting the gold standard for masonry projects in Baltimore County.
Choosing the Right Masonry Contractor
Selecting a masonry contractor is pivotal to the quality and durability of your project. With Orellana Construction, you're choosing experience, skill, and a proven track record of excellence.
Reasons Orellana Construction Stands Out as a Masonry Contractor
Industry Knowledge: Our understanding of materials, techniques, and regional specificities ensures top-tier results.
Transparent Communication: From initial consultations to project completion, we maintain open communication with clients, ensuring clarity and satisfaction.
Cutting-edge Tools: Employing the latest tools and machinery, we achieve precision and efficiency in every masonry project.
Our Masonry Contractor Services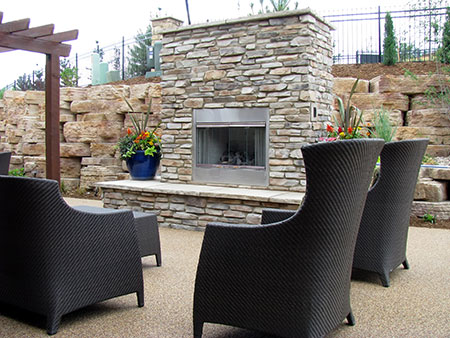 Brickwork: Whether it's a brick home, wall, or pathway, our expert masons ensure impeccable brickwork for various projects.
Stone Masonry: Add a touch of timeless elegance with our expert stone masonry services, be it for facades, fireplaces, or decorative elements.
Masonry Repair: Restore and rejuvenate older masonry structures with our specialized repair services, ensuring they retain their original charm.
Custom Masonry Design: Every client and project is unique. We offer tailored masonry designs that align perfectly with individual preferences and architectural needs.
About our Baltimore County Masonry Services
Orellana Construction, LLC's reputation as a leading masonry contractor is built on decades of delivering exceptional results. From Rosedale homes to iconic structures in Baltimore County, our work stands as a testament to our craft. Here's what you can expect when you choose Orellana Construction for your masonry project:
Project Consultation: Discuss your vision, preferences, and budget. We provide expert guidance tailored to your unique needs.
Custom Masonry Design: As skilled masonry contractors, we develop designs that fuse functionality with aesthetic appeal.
End-to-End Execution: We oversee your project from the ground up, ensuring timely completion, adherence to safety standards, and impeccable quality.
Maintenance & Repair: Beyond new projects, our contractor services include masonry maintenance and repairs, prolonging the lifespan and beauty of existing structures.
Engage with Rosedale's Trusted Masonry Contractor
For projects that require expert hands, meticulous attention to detail, and a deep-rooted passion for masonry, Orellana Construction, LLC is the contractor you seek. Contact us today and let's sculpt your vision into reality.