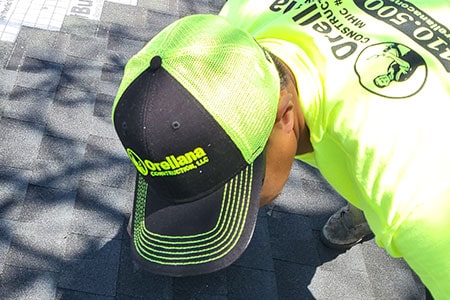 Roofing Services in Rosedale, MD
Protecting your home from the top down, our roofing services at Orellana Construction, LLC ensure your residence remains secure and aesthetically pleasing, no matter the weather.
The Importance of a Strong Roof
A sturdy and well-maintained roof is vital for safeguarding your home against external elements, ensuring you and your family are safe, dry, and comfortable.
Why Choose Orellana Construction for Your Roofing Needs
Decades of Expertise: With our years of experience in the industry, we provide unparalleled roofing solutions tailored to each home.
High-Quality Materials: Our commitment to quality means we only use the best roofing materials designed to last.
Safety and Precision: Every roofing project we undertake prioritizes the safety of our crew and your property, ensuring meticulous execution.
Our Comprehensive Roofing Services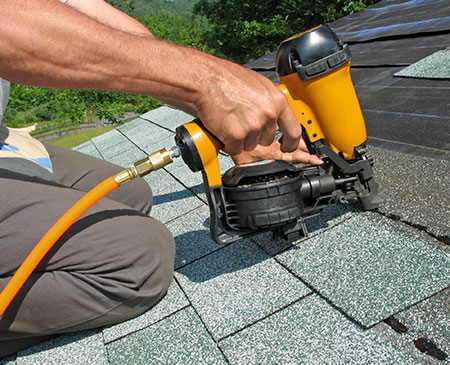 Roof Installation: Whether you're building a new home or upgrading an existing one, we provide expert guidance and execution for your roofing installation needs.
Roof Repairs: From minor leaks to significant damage, our team is equipped to diagnose and remedy any roofing concern efficiently.
Roof Inspection: Regular inspections can prevent potential issues. Trust our experts to identify and address vulnerabilities before they escalate.
Roof Replacement: When repairs aren't enough, we ensure the transition to a new roof is smooth, timely, and within budget.
Baltimore County Roofing Contractor
Orellana Construction, LLC's reputation for top-tier roofing solutions resonates throughout Rosedale and the greater Baltimore County. We're the trusted choice for countless homeowners in the region.
Invest in Your Home's Roof Today
Secure, enhance, and elevate the quality of your home with our expert roofing services. Contact Orellana Construction, LLC for all your roofing concerns and solutions.